PASSPORT® Vertical Platform Lift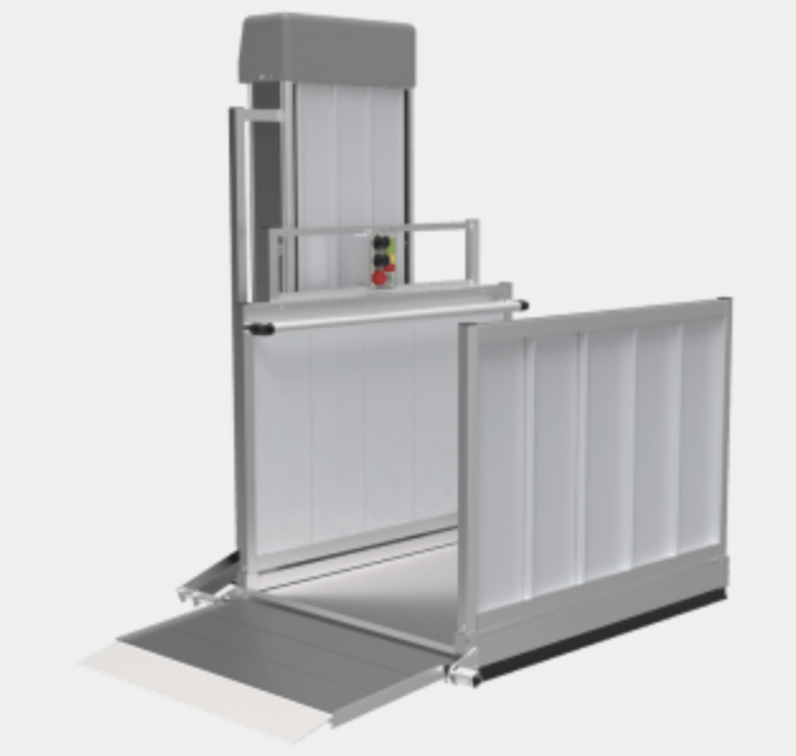 The PASSPORT® Vertical Platform Lift takes safe access to the next level, providing a quiet, smooth ride to your next destination. Used most commonly for individuals with limited mobility, this Vertical Platform Lift is the perfect solution for any difficult pathway, porch, or other raised entryway. With available lifting heights from 44" to 168", our Vertical Platform Lift models can accommodate a wide range of entryway elevations.
The PASSPORT features durable aluminum construction and is the lightest residential platform lift on the market, weighing an estimated 300 pounds lighter than comparable steel units. This Vertical Platform Lift also features Plug-N-Play Wiring Technology, which makes it the preferred lift of installers and technicians. The PASSPORT is ETL certified, independently tested and approved for product safety.