Hoosier mobility price: $55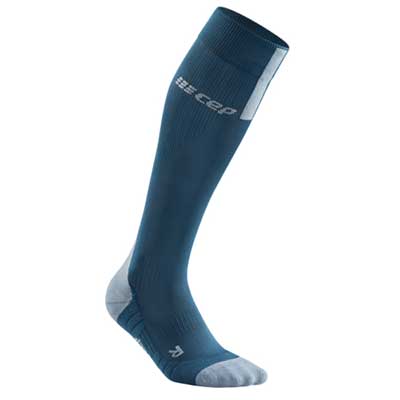 CEP COMPRESSION – Medically Based. Athlete Driven.
CEP compression is the sports and lifestyles division of medi®. CEP products are developed in collaboration with renowned scientists and sports physicians, and are built to the exact standards of medi that feature true, graduated compression. CEP products offer a range of Smart Technology and Clima Technology that make the sportswear more enjoyable for high-performance athletes and amateurs alike. The benefits of our signature medi compression technology sets CEP apart from other "compression" on the market because our distinctive profile is scientifically proven to optimize prevention, performance and recovery.
Achieves 20-30 mmHg of compression at the ankle and graduate to a consistent 15-18 mmHg over the calf muscle with 15-20 mmHg targeted compression in feet
Helps prevent shin splints by reducing vibrations and keeping the calf stabilized
Helps prevent calf cramps
Helps support foot arch and stabilizes ankle
Great for intense activity and can be worn at rest/lower intensity activites
Duomed advantage by medi®
Hoosier mobility price: starting at $32
Duomed Advantage socks and stockings for men and women provide soft, opaque coverage and support to treat the symptoms of vein disease. With a soft, luxurious feel, duomed advantage will keep you feeling comfortable and rejuvenated all day long, and the opaque material hides slightly blemishes to help you feel your best while on the move. 
Guaranteed graduated compression for improved leg health
Soft, Opaque material that looks natural while concealing potential blemishes
Top-band gently hugs the calf for a stay-put fit
Luxurious, soft fiber blend to stay cool and comfortable
Available in closed and open toe to fit your lifestyle needs, as well as multiple compression levels